Past Fellows
2019-2020 Cohort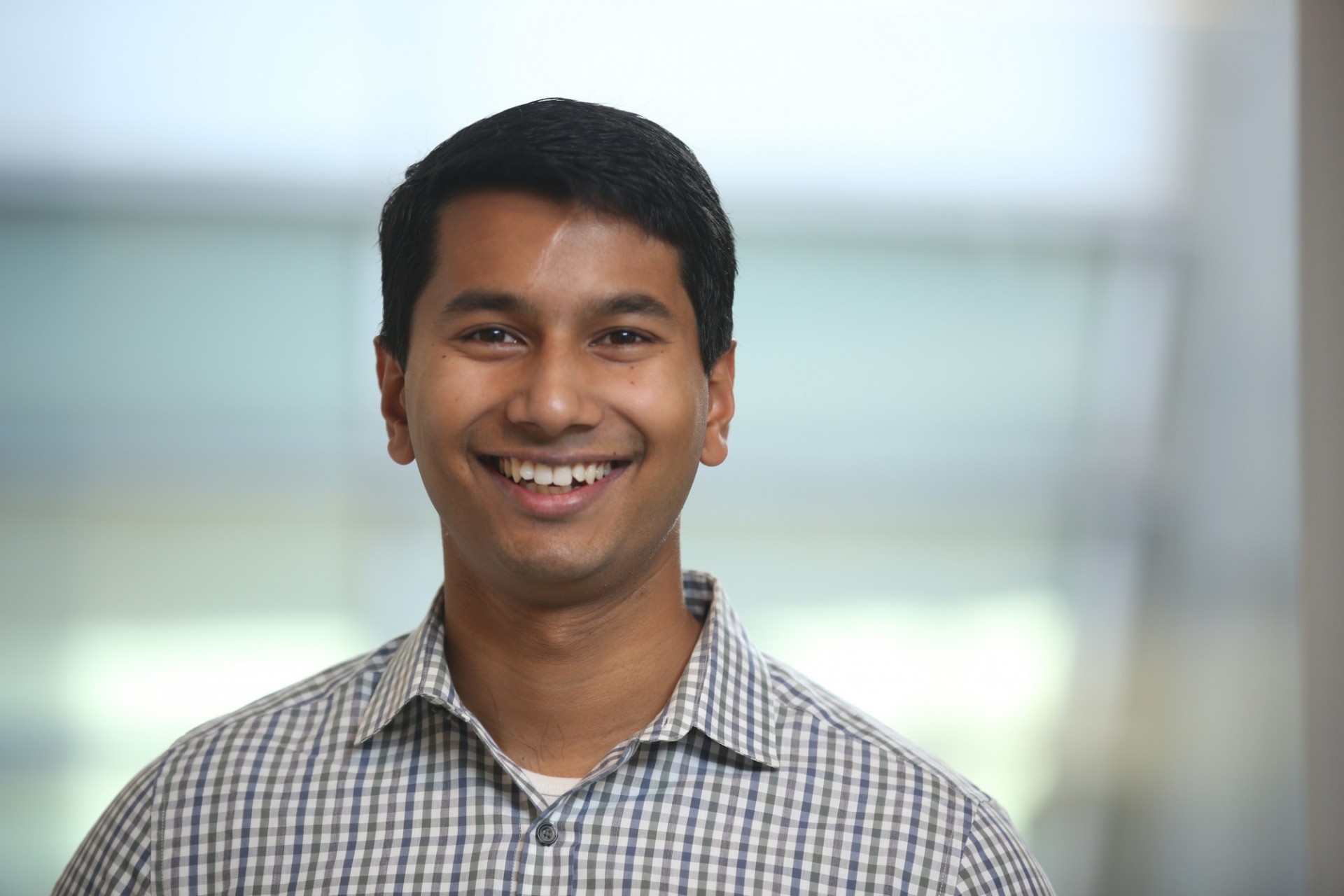 Prior to attending law school, Karna Adam's self-starting attitude propelled him into a career working with Cornerstone Research, where he thrived by combining his skills in data analysis with his talent at community-oriented leadership. After two years at the firm, he was promoted to senior analyst and developed a pipeline of pro bono work at the Silicon Valley office to proactively determine case opportunities and timelines. While working at Cornerstone, Adam also took a master's course in statistical learning at Stanford University; when combined with his prior academic experience earning a degree from Dartmouth in Economics with a minor in Public Policy, Adam has cultivated an analytic-forward approach towards the legal field.
Adam brings this same initiative from his ambitious efforts at Cornerstone Research and his perspective from his diverse academic interests to Columbia, where he hopes to advance the use of empirical analysis tools that public interest practitioners and pro bono lawyers can use to better serve their clients. In doing so, Karna hopes to increase the types of defenses accessible to underserved communities who otherwise lack the resources to adequately present relevant evidence about their cases to the court. From his time as an economic consultant, Karna saw not only how data-driven analyses could help Fortune 500 companies win key arguments in litigation matters, but also how the initial costs of gathering, processing, and understanding the data necessary for such strategies could be prohibitively high for anyone but major corporations. Karna hopes to lower the costs for local communities to utilize similar tools by bringing together a coalition of law students, faculty, and current practitioners to develop datasets from legal records that are tailored to the specific defenses vulnerable groups struggle to make in everyday litigation. In doing so, Karna hopes that practitioners can more effectively serve their clients, whether it is by showing that they were suspended from a school that disproportionately targets African Americans or by identifying that they were evicted by a landlord with a history of forcing out rent-stabilized tenants.
After graduating in 2015 with a degree in Economics from Columbia University, David Berman explored financial markets and litigation through his work at Wells Fargo Securities in commercial real estate and capital markets and his work at Orrick, Herrington, & Sutcliffe, LLP as a public finance practice assistant. In particular, Berman cites his time at the United State Attorney's Office for the Southern District of New York as a formative experience in exposing him firsthand to the ways in which average, working-class Americans were being exploited by debt collectors. Thus, Berman's experiences in the financial, legal, and federal sectors have created an interdisciplinary passion to work in the future as a consumer protection attorney for social justice in financial services.
Berman strives to minimize problems related to consumer protection in American life. So when Berman arrived in Morningside Heights in the fall of 2019 to begin law school, he made it his goal to bridge the gap between an increasingly central role that consumer protection problems play in the lives of everyday Americans and its lack of visibility and placement at Columbia Law. As a Davis Polk Leadership Fellow, Berman seeks to utilize Columbia's position in New York City, one of the world's greatest financial capitals, and network of talented alumni and law students to maximize community impact for victims of consumer abuse. Ultimately, he strives to leverage fellow students to engage with the community through a consumer finance experiential learning program through a two step plan: first, by creating a consumer protection-focused law school student group, and second, by coordinating with faculty to tailor an experiential learning program to the needs of the community.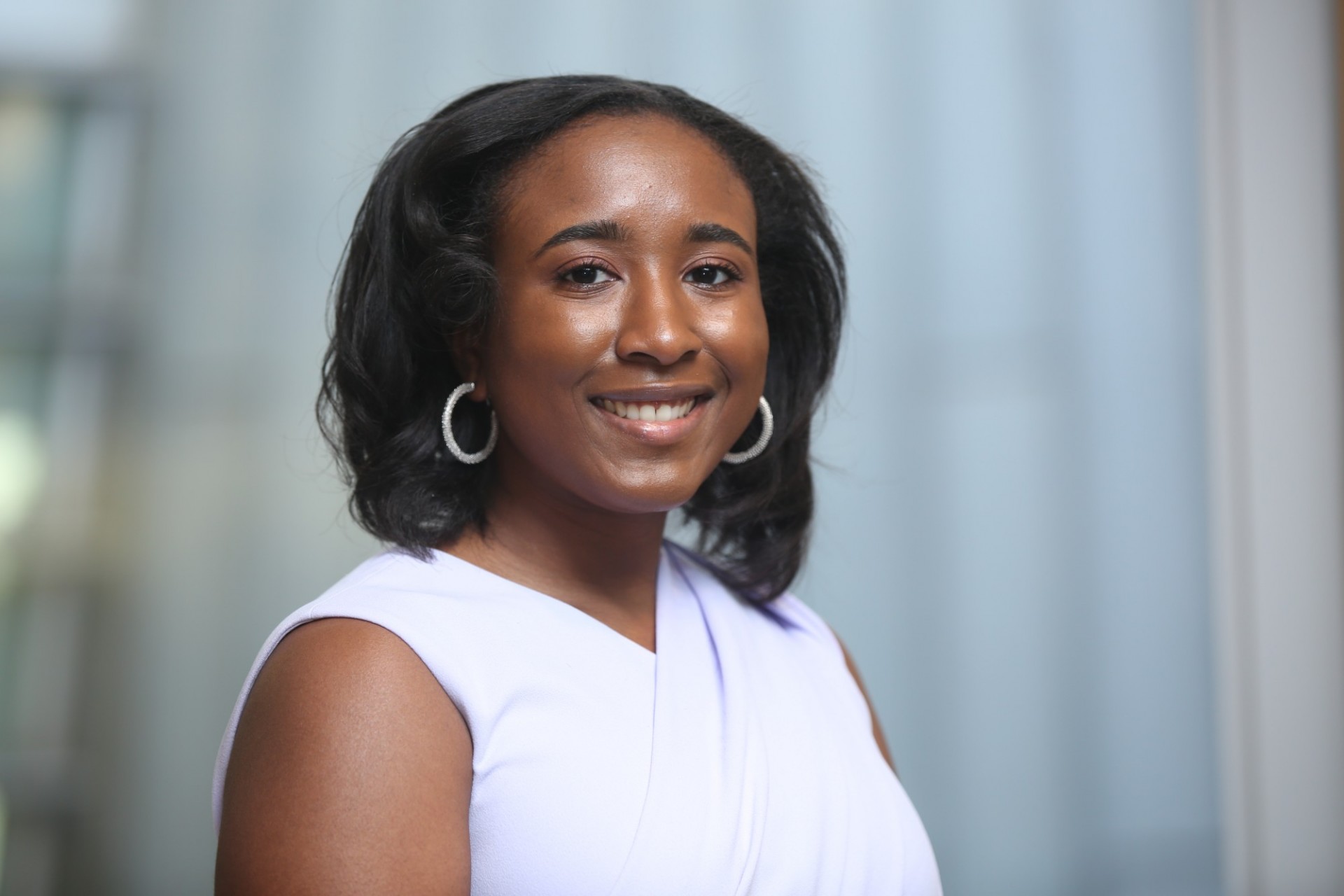 Kori Cooper's marked academic interest in the intersection of Chinese and African-American experiences led her to study these fields as an undergraduate at Northwestern University. Cooper wrote her English major thesis on the cultural legacy of Gone with the Wind and minored in Chinese Language and Culture, even studying abroad at the prestigious Nanjing University. These academic interests united in Cooper's professional endeavors when she was awarded a Mellon Mays fellowship to study the media habits of Chinese students to analyze the propagation of African American stereotypes, and when she acted in an ambassadorial capacity to promote cooperation between China and the United States through her internship with the Carnegie-Tsinghua Center for Global Policy.
With a Davis Polk fellowship, Kori Cooper will spearhead "Black Voices on Greater China," a project focused on amplifying Black voices and perspectives in Sinology. During her personal experience in this field, Cooper noticed a lack of visibility from members of the African diaspora in research institutions, media coverage, and relevant discussion panels. As such, Cooper says, "my aim is for this project to become an organization that provides resources, a network, and events geared toward promoting greater exchange, diversity, and inclusion within the field." In addition, through the facilitation of discussions involving a range of China-related topics that include Black creators, scholars, and professionals, "Black Voices on Greater China" hopes to create creative, informative, and engaging content for China-experts, students in the field, and in-country practitioners who will benefit from the insights that this project spotlights.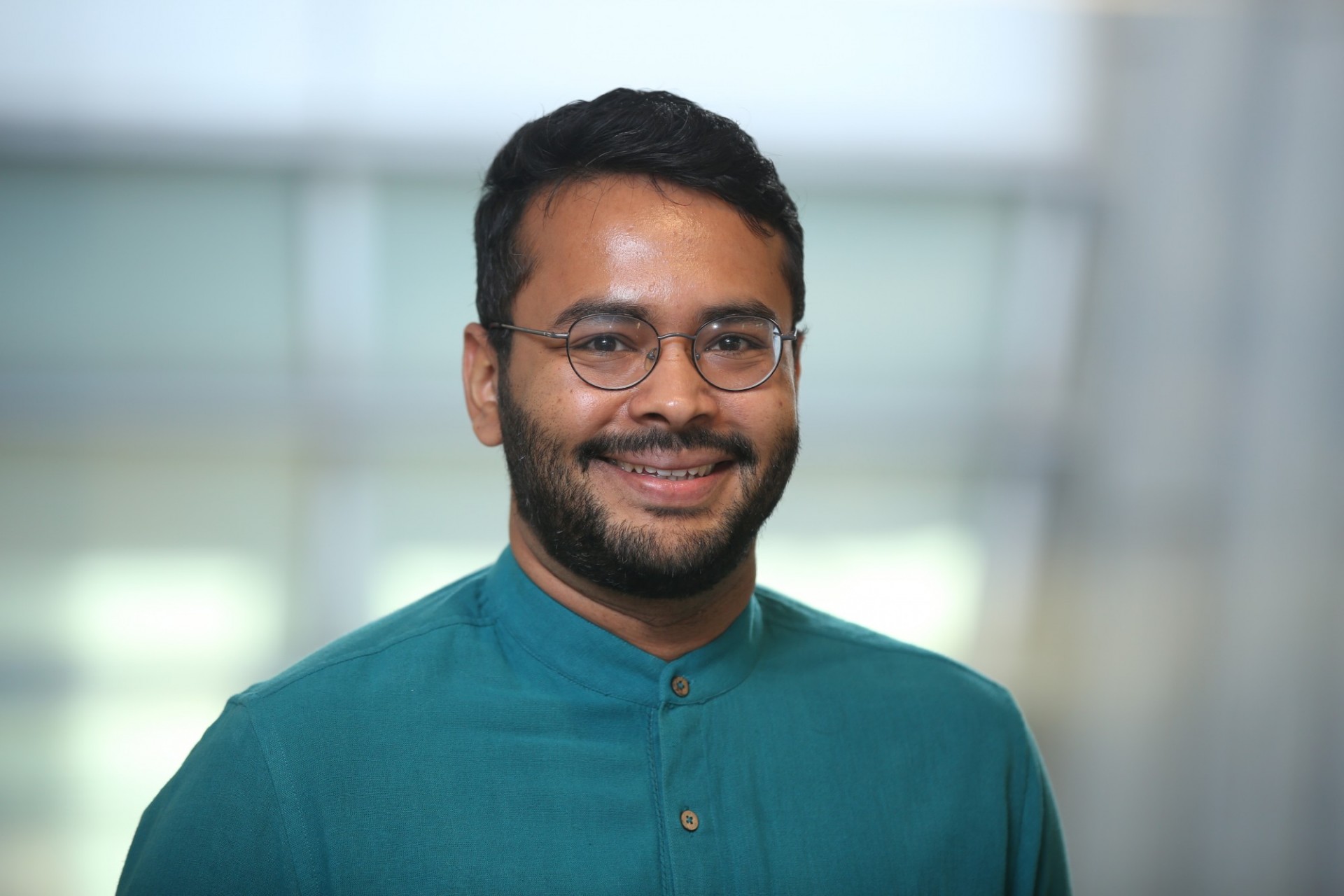 Even before his pursuit of a Master of Law degree from Columbia, Mihir Samson possessed a plethora of legal experience and knowledge through his academic and professional achievements in New Delhi, India. After graduating in the top 2% of his class from Symbiosis Law School in India, Samson co-founded and worked as a partner at his law firm Chakravorty, Samson, & Munoth, where he represented clients in diverse areas ranging from criminal to commercial law. Samson's firm stresses pro-bono services for LGBTQ persons; this interest translated to his research, with Samson authoring publications on the intersections between Indian law and queer individuals.
Samson seeks to establish a fellowship program for LGBTQIA+ identifying law students from India, which would enable them to undertake training in the Columbia Law School and organizations in New York, with the ultimate aim of supporting and fostering a diverse LGBTQIA+ bar in the courts in India. In doing so, Mihir seeks to build on the momentum generated from the recent landmark decision of the Indian Supreme Court decriminalizing adult same sex relationships last year, as well as support the numerous student groups in Indian law schools, comprising persons of different gender identities and sexuality orientations.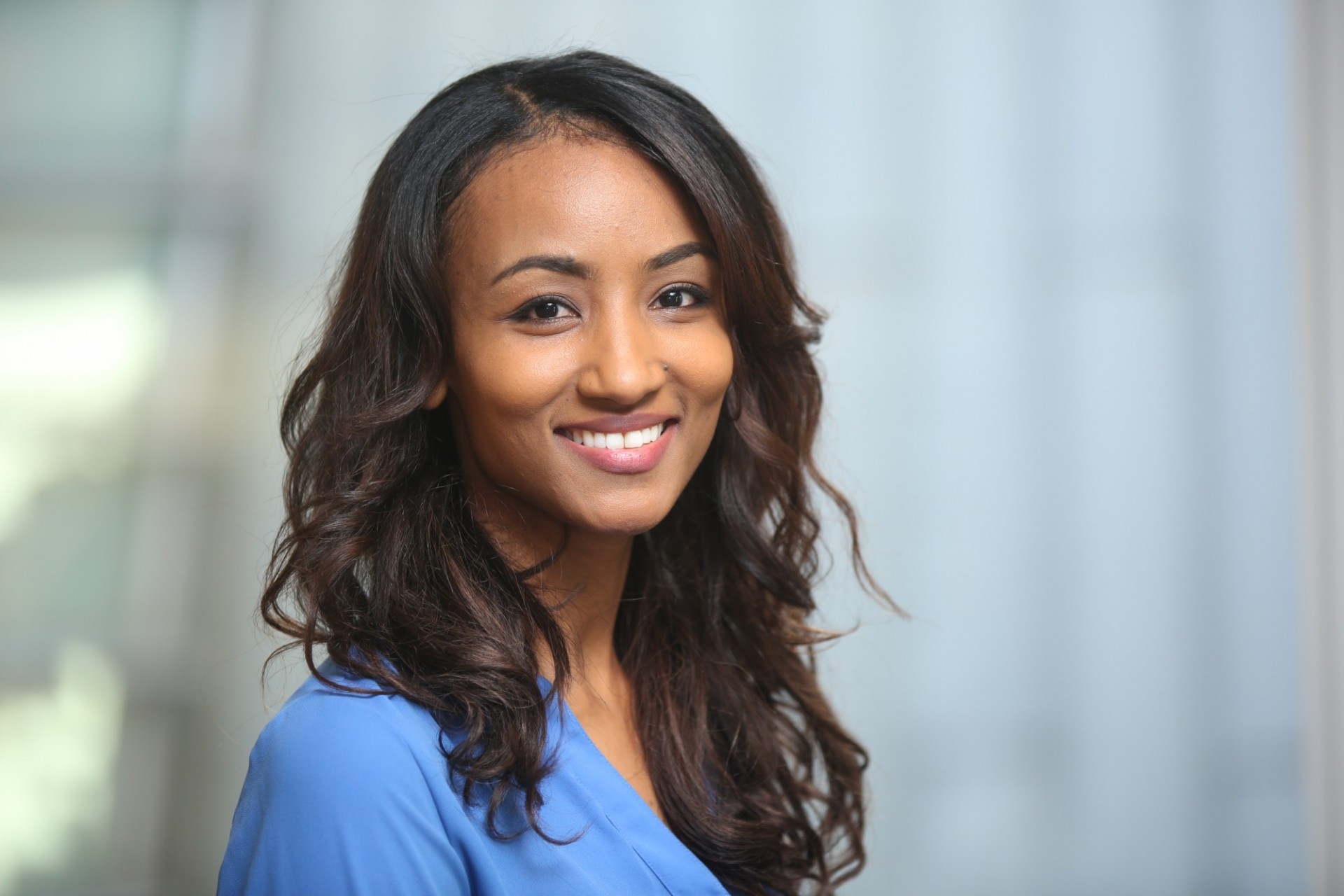 Sudi Tassisa demonstrates a commendable dedication to create impactful work by advocating for marginalized groups and creating impactful work in her local community. After graduating with a degree in Political Science from the University of Maryland in Baltimore, Tassisa worked as a member of the Montgomery County Human Rights Committee to tackle local human rights violations. She continued to advocate for others during her tenure as Advocacy Chair of the Montgomery County Young Democrats by addressing issues such as LGBTQ and immigrant rights. 
This same dedication to community is seen in her goals for her project as a Davis Polk Leadership Fellow. Tassisa seeks to bridge the gap between lesser privileged and wealthier groups. She will spearhead a program to teach disadvantaged youth the professional etiquette necessary to recruit for and thrive in the legal industry. By arming disadvantaged youths with these tools, Tassisa hopes to enable them to feel confident in areas where they may have not had previous exposure and to encourage future professional success.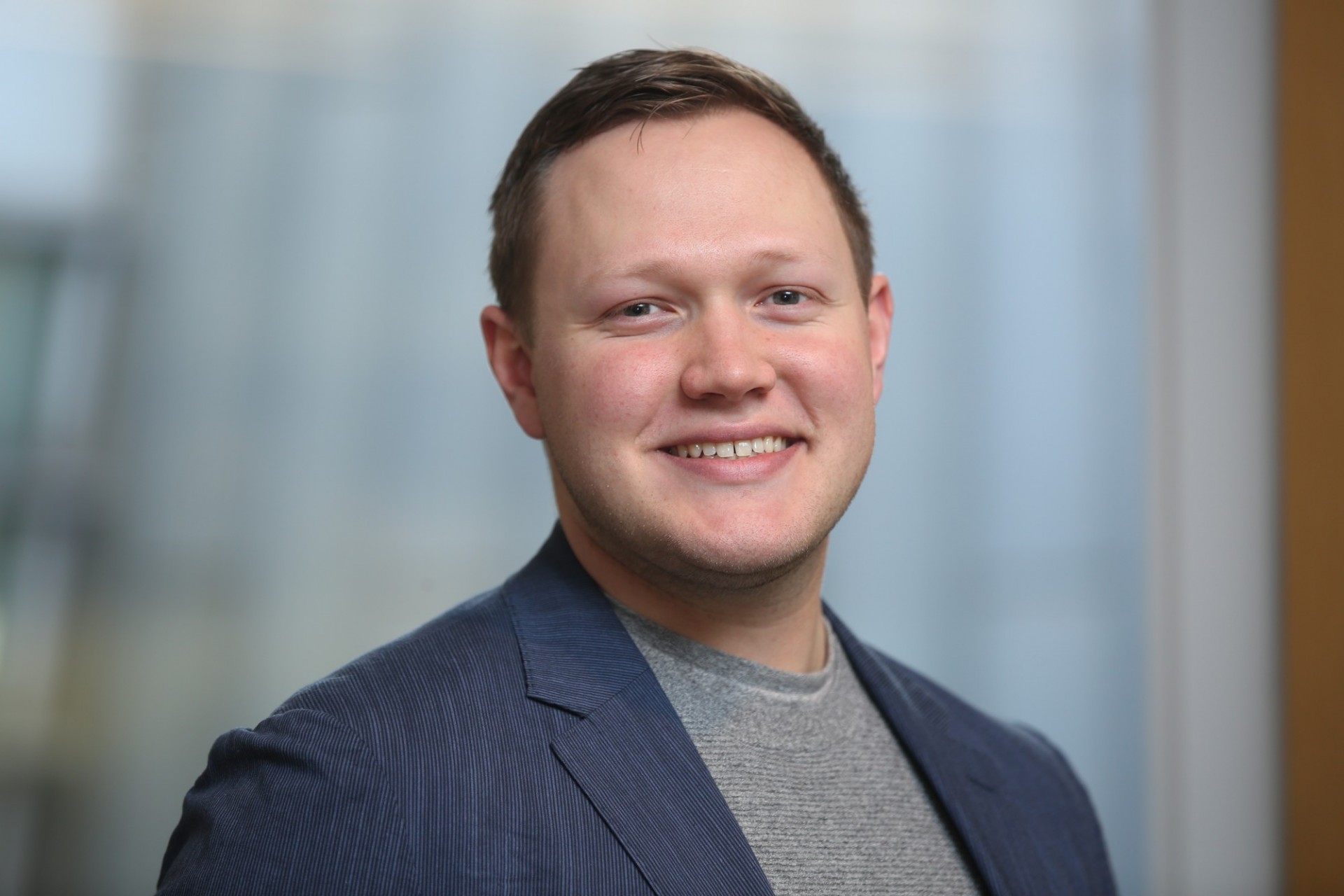 Upon finishing his undergraduate degree in International Relations at UC Davis, Tanner Ryan Zumwalt served as an officer in the US Army. Becoming one of the youngest Officer Candidate School graduates in recent years, Zumwalt was stationed as a tank platoon leader near the Korean Demilitarized Zone. During this period, Zumwalt's remarkable leadership skills propelled him to the rank of top platoon leader among the US Forces on the Korean peninsula for a full year. Upon conclusion of his tour of duty, Zumwalt continued his public service by working with the New York State Office of the Attorney General in the Health Care Bureau, and specifically focusing on legal efforts to address the opioid epidemic.
Zumwalt brings this extraordinary drive, innate discipline, and confident leadership in his endeavors as a Davis Polk Leadership Fellow. Zumwalt will be working with students and administrators across Columbia University to address the high costs of childcare for student-parents. By shedding light on the challenges faced by student-parents at Columbia University, Tanner hopes to put the University on a path toward greater accessibility, and set a standard of excellence for the rest of the Ivy League to follow. In addition to preparing a comprehensive report on the childcare situation at Columbia University, Tanner will be working with administrators to provide clearer communication to admitted student-parents, and better connect them with resources. Furthermore, Tanner plans to work with admissions' offices to help them understand the tremendous value that student-parents bring to the classroom, and the ways that they are often overlooked during the admissions process. 
2018-2019 Cohort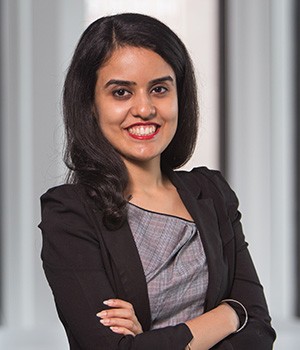 Meher Dev gained extensive leadership experience as a human rights lawyer and advocate in India, beginning with her founding the Women and Law Society at Jindal Global Law School. After graduation, she worked for Indira Jaising, the first woman to be designated a senior advocate by the High Court of Bombay, and advocated for women's rights before the Supreme Court of India and Delhi High Court. Together they made headlines as part of the team that persuaded the Supreme Court of India to invalidate the practice of triple talaq, the Indian Muslim practice by which a man could instantaneously end a marriage by uttering talaq—"divorce" in Arabic—three times. These successes contributed to Dev's being named an LL.M. Human Rights Fellow and receiving the $50,000 Baker McKenzie Scholarship.
As a Davis Polk Fellow, Dev is focusing her human rights work on the Columbia Law School community, which she believes must become more culturally and religiously inclusive. "My goal is to make CLS a space where any student can learn without any hesitation and where speaking or dressing differently, or having a different sounding name, does not negatively impact a student's learning experience," she says. "This past semester, I have been connecting with student groups and initiating partnerships to make this project a reality. Now, I will be organizing events such as 'Come Learn, Say My Name, and Teach Me Yours' and 'Come Learn Why I Wear a Turban and Why It Matters to Me,' to provide the Columbia Law School community a platform to learn about each others' culture and background in a social, conversational setting."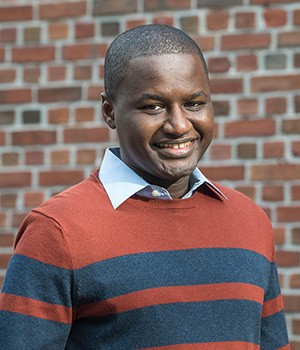 As the self-described most assimilated member of his immigrant household, Ibrahim Diallo began helping his Guinean family navigate various legal transactions in the United States at an early age. Many of his relatives work in the taxi industry, so he's acutely sensitive to the labor issues facing drivers. At Columbia Law School, Ibrahim has found a role advocating on behalf of taxi drivers, as New York City explores the appropriate legal framework to govern relations between drivers and rideshare companies. As a part of his Davis Polk Fellowship, Diallo plans to explore ways to support the taxi driver labor movement, including pro bono representation of drivers in administrative proceedings.
Diallo—a graduate of Trinity College, where he was student government president, and a former financial analyst at JPMorgan Chase—already has made his mark on the Law School by organizing the first 1L summer read; he also recently received the 2018 Commitment to Justice Scholarship awarded by the Judicial Friends Association, which was founded by African-American judges to monitor administrative and policy issues within the court system, and mentors new attorneys and judges. He says his Davis Polk project is another way to bring students together and affords them the opportunity to directly represent beleaguered drivers—especially those who are more vulnerable because they speak little English—and to pursue impact litigation to protect them as a class. "I am really excited about the potential impact we may have and the practical ways in which this project can enhance our legal education outside of the classroom," he says.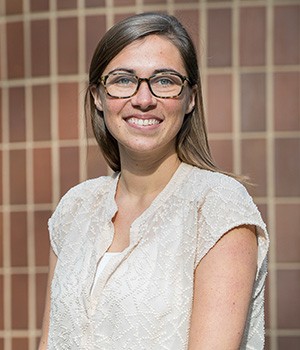 After graduating in 2015 with degrees in French and global development studies from the University of Virginia (UVA), in Charlottesville, Meg Gould taught math and English at a secondary school in Gaborone, Botswana, through a Princeton in Africa postgraduate fellowship. Upon the fellowship's completion, Meg returned to Charlottesville, where she served as the project coordinator for UVA's vice president for student affairs for two years. While there, Gould administered several leadership development and student engagement initiatives, and, in response to the violent white-supremacist riots in Charlottesville in August 2017, she helped to found the Oral History Initiative to create a more accurate and inclusive history of UVA, establishing pan-university partnerships to finance and move the project forward.
During that time, she also volunteered with Resilience Education, a nonprofit that offers entrepreneurship and financial education courses to incarcerated individuals to equip them with valuable skills to use upon their reentry. Through the Davis Polk fellowship, Gould hopes to collaborate with community partners, formerly incarcerated individuals, and law students to establish a more successful reentry pathway for people about to be released in New York. "Recidivism is often linked to financial insecurity, and finding work after incarceration is difficult," she explains. "So helping individuals develop skills to build their own businesses offers them a route to a more secure and stable future."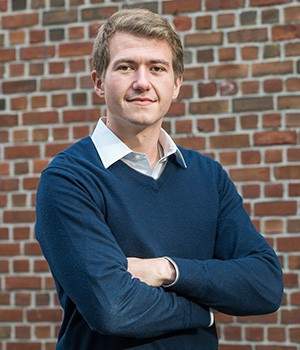 Eric Lenier Ives brings abundant leadership experience to the Davis Polk Fellowship cohort: He has served on the Spring Break Pro Bono Caravans advisory committee; competed in and coached the Willem C. Vis International Commercial Arbitration Moot Court competition; chaired the international programs committee for the Columbia Society of International Law; and served as executive online editor of the Journal of Transnational Law.
Last year, Ives also co-founded an exchange program with students from Universität Hamburg's Refugee Law Clinic (RLC). Having lived in Germany as a Fulbright Scholar after graduating from New York University, he had witnessed how a country of 88 million people grapples with a refugee population of 1.4 million. Columbia Law students would benefit, he thought, from seeing how another democracy responds to a humanitarian crisis. So he spent his spring break with a group of other Columbia students working in the German asylum system; the following week, he and his classmates hosted the German RLC students who worked in New York City on U.S. asylum matters through the International Refugee Assistance Program. "As a fellow this year, I am working to develop the U.S. portion of the exchange, finding more partners and opportunities for German students to engage with the U.S. asylum and immigration system at a pivotal political moment," he says.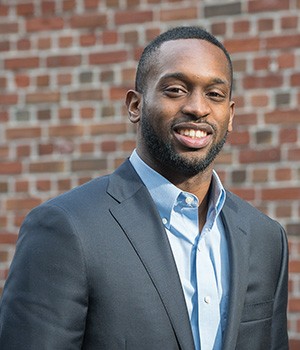 Growing up in Hamden, Connecticut, just outside of New Haven, Caleb King witnessed the myriad conflicts between a predominantly minority community and the criminal justice system. When he arrived at Columbia Law School in 2017, after graduating from Wesleyan University, King joined the Black Law Students Association (BLSA) and helped found the Rikers Book Club, a collaboration between Columbia Law students and inmates at New York City's notorious Rikers Island prison complex. "The aim of the book club is to increase literacy rates and form a supportive community," he says. "Individuals have an opportunity to read various literature and write poetry, providing a positive outlet of expression."
As a Davis Polk Fellow, King is expanding the program by engaging more Columbia Law students and adding book groups in Rikers' transgender and protective custody units. "It's very emotional work," says King, explaining that the book groups' larger goals are to address the lack of rehabilitative services and to advocate for systemic change: "Through the fellowship, we will determine additional innovative ways to assist incarcerated people as well as seek to facilitate an environment that encourages a civil discourse regarding criminal justice reform going forward."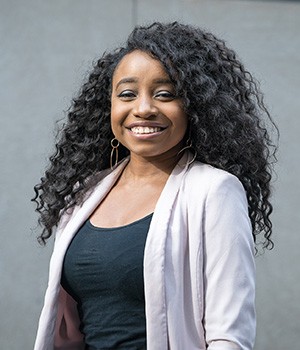 After graduating from Howard University, where she majored in political science and minored in African studies, Udodilim "U.d." Nnamdi worked at the Wallace Global Fund and helped organize the first End Violence Against Girls: Summit on Female Genital Mutilation/Cutting in the United States. As a Nigerian American, she was all too familiar with the injustices and violence her relatives faced back home, which led her to study international human rights law at Columbia Law School.
When Nnamdi observed that the Law School's human rights law community lacked diversity and participation by students of color, she applied for the Davis Polk Fellowship to redress this imbalance. "My project seeks to diversify international human rights law by increasing collaboration, events, and programming between Columbia Law's student affinity groups such as BLSA, Empowering Women of Color, and Latinx Law Students Association, and other groups on campus such as the Human Rights Institute (HRI), Rightslink, and Columbia Society of International Law," says Nnamdi.
She is working with Professor Sarah Knuckey, faculty co-director of HRI, to develop and craft a strategic plan. "My project also seeks to engage major international human rights employers in New York City to recruit diverse candidates. My ultimate goal is to increase the number of minority students entering the field of international human rights and expand the range of legal opportunities available to students of color."