Experienced Practitioners in Residence
The Experienced Practitioner in Residence Program is an offering of the Leadership Initiative and facilitates interactions between current students and exceptionally accomplished practitioners. The program gives students and experienced practitioners an opportunity to meet with, learn from, and share insights with each other about a wide range of topics related to the Leadership Competencies and law practice. Experienced Practitioners in Residence hold office hours for individual meetings with students, facilitate workshops, provide leadership coaching, and work with faculty and administrators to develop professional development and leadership programs for J.D. and LL.M. students.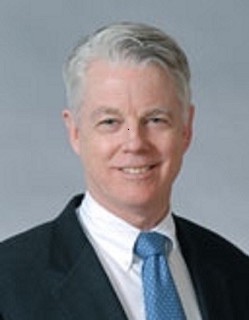 Warren was a member of the Corporate Department at Davis Polk & Wardwell, LLP ("Davis Polk"). His practice focused primarily on domestic and international securities offerings of structured products.  Warren was one of the first members of the Equity Derivatives Group at Davis Polk and had extensive experience in the development of new financial products for over 20 years, including various types of synthetic exchangeable securities and other equity-, index-, commodity- and currency-linked products for both retail and institutional investors.  
In the course of his career as an associate, counsel and partner, Warren helped build a new practice group in derivatives which grew to include teams of lawyers working for many of the largest domestic and foreign issuers of structured notes. His work also included consultations with regulators about these new products. He has been recognized as a leading lawyer in Chambers USA: America's Leading Lawyers for Business, IFLR 1000, and The Legal 500 (United States). He was also a leader of the Davis Polk structured product team that won the "Law Firm of the Year Americas" Award from Structured Products magazine in 2008, 2010, 2013 and 2015.
In addition to his securities practice, Warren was the hiring partner for Davis Polk from 2010 to 2016. In that capacity, he worked on articulating hiring criteria and training law students on interview technique and other aspects of a successful job search. He spoke regularly to students at CLS and other leading law schools about the recruiting process, the summer internship program and career development strategy.  
At Columbia Law School, Warren was a Harlan Fiske Stone Scholar and the winner of the E. B. Convers Prize and the Whitney North Seymour Medal. Prior to coming to CLS, he was an Associate Professor of American Literature at Rutgers University. He graduated from Harvard College in 1971 and earned his Ph.D. in English and American Literature from Stanford University in 1980. Warren's interests include American Literature, hiking, skiing and biking.
Warren is a member of the Leadership Initiative's Co-Curricular Offerings Committee and is excited to continue working in meaningful ways with CLS students as an inaugural EPR. Interested students can make appointments with Warren via Symplicity.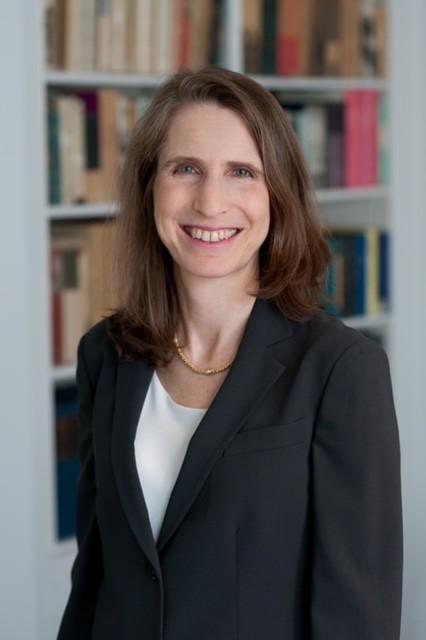 Michele is a strategic and experienced executive with an outstanding record of stewarding operations, governance, and legal affairs to advance business objectives. Michele builds and manages exceptional, cross-functional teams and leads with integrity, purpose, and a commitment to the highest standards of performance and impact. Focused on law, philanthropy, and social justice, Michele served as the Executive Vice President, Chief Operating Officer, General Counsel, and Secretary of the Andrew W. Mellon Foundation, a $9.2 billion foundation and the nation's largest funder of the arts and humanities. Michele was the longest-serving officer in Mellon's 53-year history.
Over her 23 years at the Foundation, Michele's responsibilities included steering legal affairs, finance, operations, grant management and accounting, communications, human resources, enterprise-risk assessment, and business continuity planning. Michele was also the Public Affairs program officer. Work highlights include: establishing best-in-class governance policies and practices, many adopted by peer institutions; leading a national legal strategy to support diversity efforts in the academy and in cultural institutions; developing Foundation-wide enterprise risk assessments and business continuity planning; overseeing billions of dollars of grant operations, legal, and Board work over her tenure; grantmaking in the aftermath of 9-11 to New York institutions in need; and leading the renovation of the Foundation's 75,000 square feet of office space and gardens. Michele led a large portfolio of teams, maintaining close partnerships with the Foundation's senior leadership, staff, and Board of Trustees in order to advance its work. 
Prior to joining the Mellon Foundation, Michele worked as a litigation associate at Davis Polk & Wardwell LLP. Her work at Davis Polk included trial and appellate litigation; internal investigations; counseling Boards of Directors on governance matters; tax litigation; and pro bono representation of civil rights groups in amici briefs before the United States Supreme Court and indigent clients in state and federal courts. Prior to joining the firm, Michele served as a law clerk in the United States Court of Appeals for the District of Columbia Circuit for the Honorable Harry T. Edwards.
Michele received an A.B. from Princeton University, where she received the M. Taylor Pyne Honor Prize, the university's highest undergraduate distinction. She received an M.A. from the University of Oxford, which she attended as a Rhodes Scholar, and a J.D. from Harvard Law School, where she was an editor of the Harvard Law Review.  Michele has been honored as one of New York's Outstanding Women of the Bar by the New York County Lawyers' Association.
Michele is a member of the Boards of Trustees of the Southern Education Foundation and Princeton University's Center for Jewish Life. She serves as a selector for the Schmidt Science Fellowship, Schwarzman Scholarship, and MacArthur Foundation's "Wise Head" panel in its 100&Change ($100 million grant) initiative. Michele guest lectures on legal, corporate governance, leadership, philanthropy, and social justice work, including at Harvard Law School, Georgetown Law School, and the University of Oxford.
Michele is thrilled to be an Experienced Practitioner in Residence in this innovative leadership program and to be part of Columbia's inspiring student and faculty community!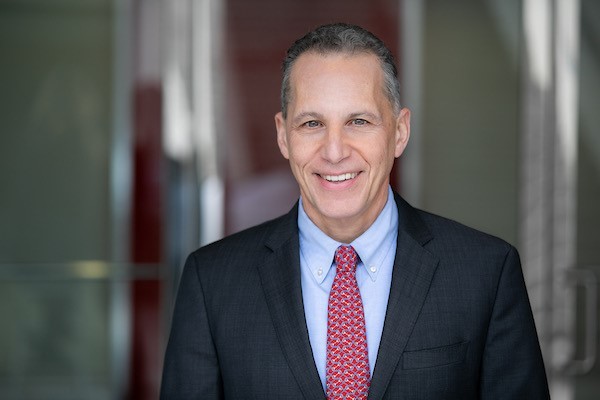 Michael served as the Executive Vice President, General Counsel, and Executive Committee Member of Johnson & Johnson (JNJ) for 11 years, from 2011 until his retirement in January 2023. As General Counsel of the world's largest Life Sciences company, he successfully guided JNJ through high-profile and high-risk situations, while helping to grow the business, increase shareholder value, and maintain its reputation as one of the most admired companies in the world (currently #17 on Fortune's Most Admired list). During his tenure as EVP, market cap increased from $177 to $450 billion and sales grew to $94 billion. 
Michael led a global organization of over 2,000 employees in 60 countries encompassing Legal, Government Relations & Policy, ESG Strategy, Intellectual Property, Corporate Governance and the Risk Management areas of Data Privacy, Compliance and Security. He has extensive experience in government affairs and public policy issues in Washington, D.C., focused on Congress and regulatory agencies (DOJ, FDA and SEC), as well as global experience in OUS markets, including, China, the EU, Asia and Latin America. In his Executive Committee role, he traveled to over 30 countries to meet with government officials, business partners and employees. 
Michael played a critical role in over 100 M&A transactions (totaling over $100 billion) encompassing a wide range from multi-billion-dollar public company acquisitions and divestitures to venture capital investments, as well as the planned separation of JNJ's iconic Consumer business. He also successfully led JNJ crisis management teams on high-profile and high-risk government investigations and regulatory actions, public relations and media situations, geopolitical events, litigation, and product quality issues. During the COVID-19 pandemic, he was intimately involved in all aspects of JNJ's COVID vaccine, including its decision to sell at non-profit pricing, clinical trial and regulatory approval processes, and supply chain and regulatory challenges.
Over his 11 years in role, Michael reported directly to three JNJ Chairman/CEOs and worked closely with the JNJ Board of Directors, attending all Board meetings and providing strategic advice and driving successful results on Board matters, including ESG issues, investor activism, M&A, CEO transitions, and geopolitical situations with significant financial and reputational risk.  
Michael is recognized for and has spoken frequently within J&J and externally on ethical and values-based leadership. He is known as a leader and advocate of DEI in the recruitment, development, and promotion of diverse talent within JNJ and in the legal industry. He served as the global Executive Sponsor of the Hispanic/Latino resource group at JNJ and was an active member of the national Leadership Council on Legal Diversity 
In the non-profit world, Michael serves as a Director and Audit Committee Chairman of Americares, the global healthcare and relief organization with over $1.2 billion provided in program services annually. He also served as a Board member and Chairman of the Human Resources/Comp Committee of the Princeton Area Community Foundation, where he continues to be involved. 
Michael received his J.D. from Columbia Law School and received his undergraduate degree, magna cum laude, from Cornell University College of Arts & Sciences.