2022–2023 Innovation Grant Recipients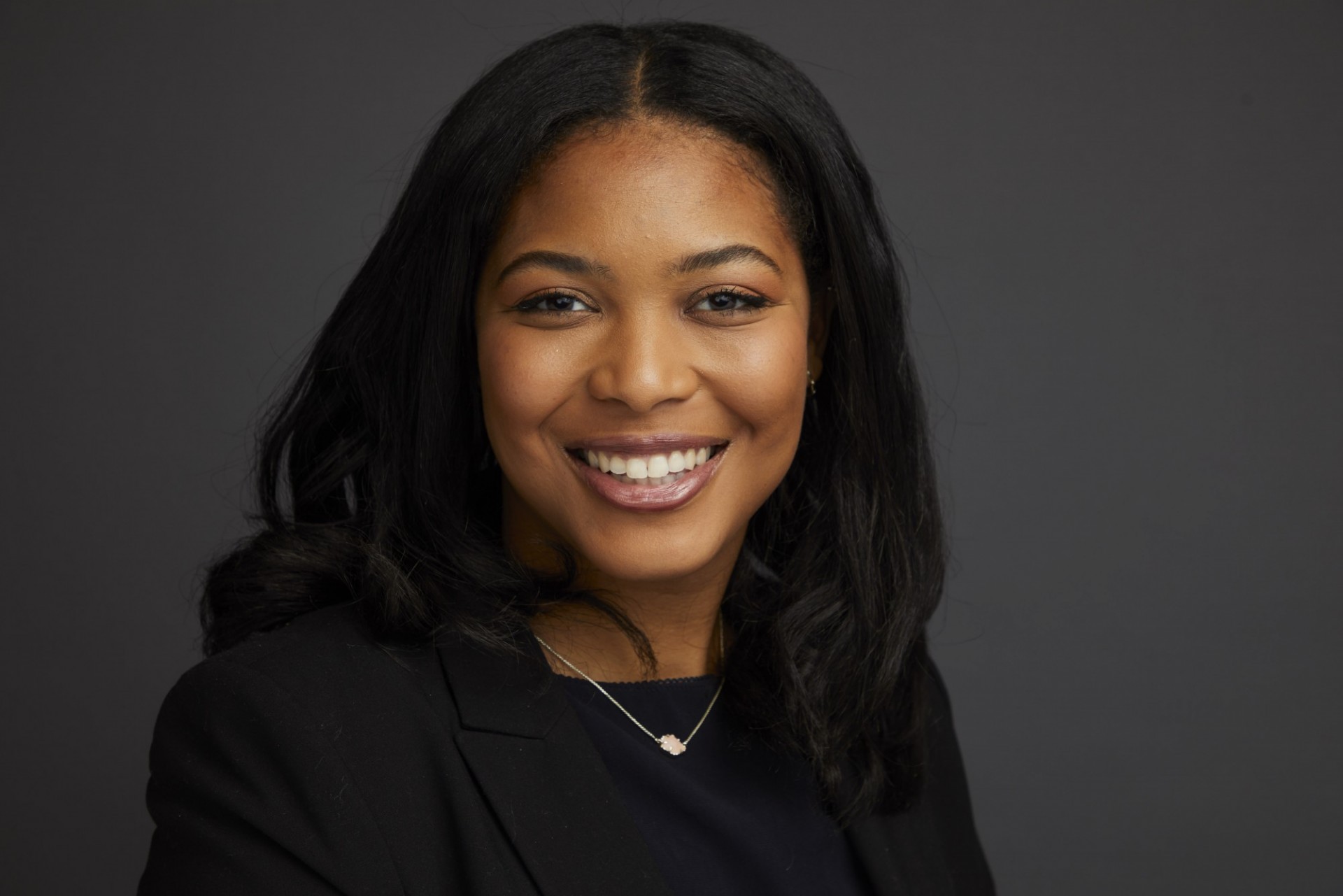 Alexis is originally from Houston, Texas and graduated with special honors from the University of Texas at Austin with a B.A. in Government & Plan II Honors. Professionally, Alexis has a diverse background which encompasses business, legislation and advocacy, social justice, and economic equity development. Prior to law school, she worked as a Securities Analyst for Goldman Sachs Group, Inc., as a legislative Co-Director for the Racial Justice Coalition, and as a Project Manager for the Houston Fund for Social Justice & Economic Equity, where she worked directly with key city leaders to launch a $20 million dollar economic equity fund to support Houston's Black community. Alexis' strong leadership skills, as well as her passion for law and business, also led to the opportunity for her to participate in the SEO Law Fellowship Program. As a J.D. candidate at Columbia Law School, she currently serves as a staff member of the Columbia Law Review, Vice President of the Black Law Students Association, a Paralegal Pathways Initiative participant, and on Student Senate.
Alexis is passionate about increasing access to the legal field for aspiring law students of all backgrounds, particularly women of color. As an Innovation Grant recipient, she looks forward to launching a podcast that will focus on the stories of Black women lawyers.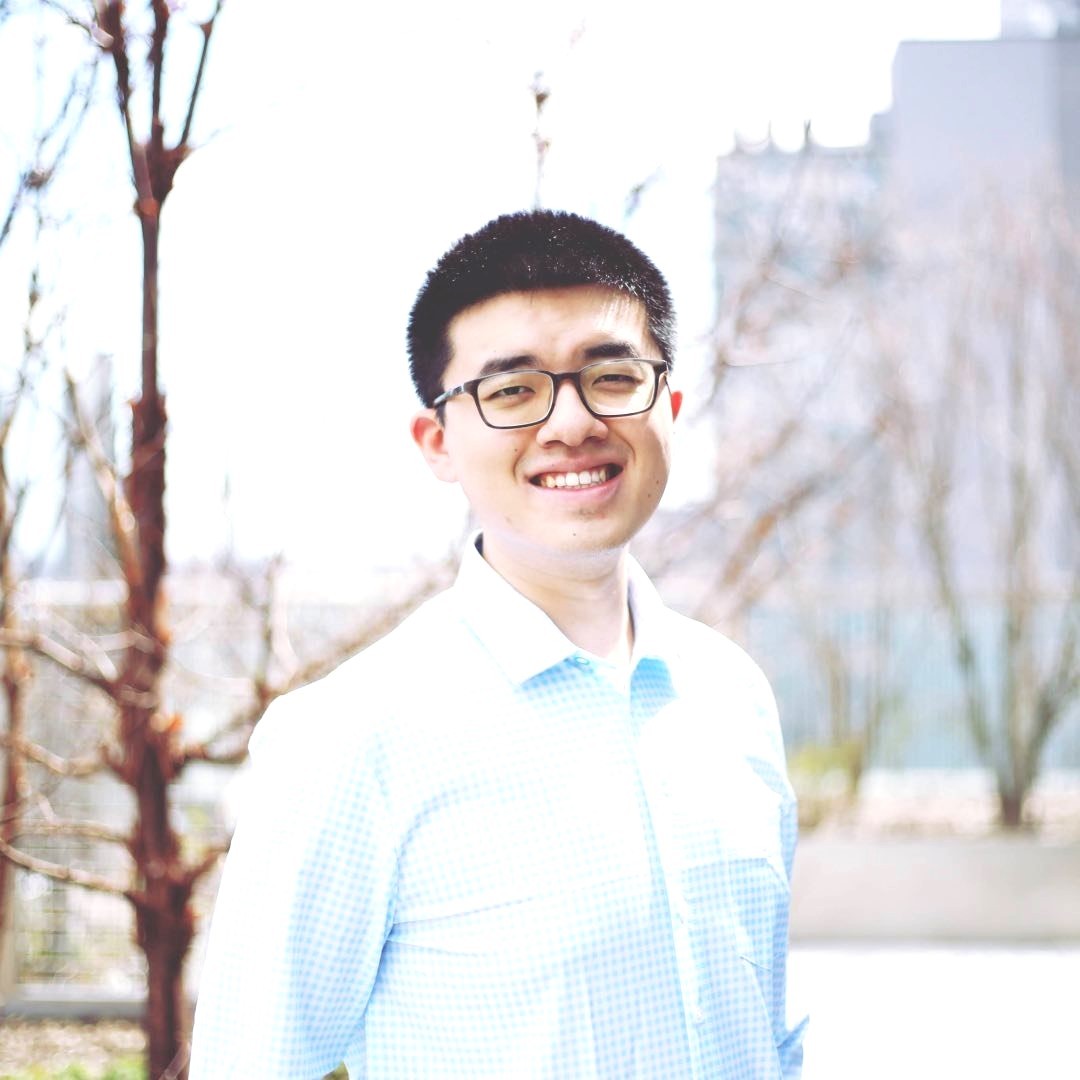 Xiaoyu is a J.D. candidate from Vancouver, Canada. He graduated from Brown University in 2021 with an A.B. in public policy; in English; and in music with departmental honors. He was previously a co-founder of Canadian education company Pansophy Education Institute and its affiliated nonprofit Reconvene Tutors, and he remains a consultant to both organizations. Xiaoyu is also a collaborative pianist who has worked with over 100 classical musicians as an accompanist, chamber musician, and choral conductor. At Columbia Law School, Xiaoyu has contributed pro bono services to the Northwest Immigrants Rights Project, New York Legal Assistance Group - Immigrant Rights Unit, California Women's Law Center, Prison Health Initiative, and the Constitutional Law Debate Program of Legal Outreach. 
In connection with his participation in the Law School's Immigrants Rights Clinic, Xiaoyu will use the Innovation Grant to hold Harbor Voices: A Celebration of Immigrants & Immigrant Composers in America, an event consisting of (1) a professional recital of Law School students who are also classically trained musicians; and (2) a networking and community building opportunity to foster connections among law students, pro bono direct legal services providers, and immigration advocates. The project seeks to bring the cultural and economic contributions of diaspora composers into sharp relief; to discuss recent developments in immigration law in an unconventional setting; and to connect members of the Law School community who are interested in advocacy and direct representation with individuals and organizations working in the field to work toward concretized next steps.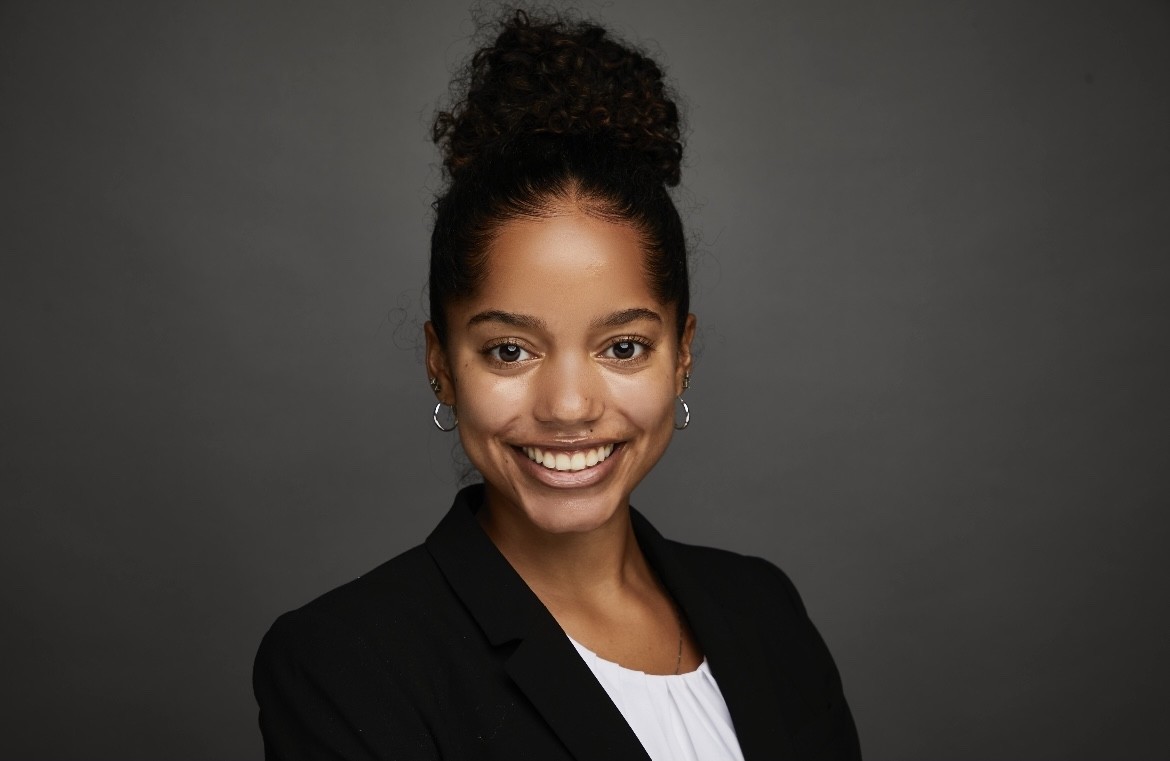 Olivia is in the third year of her J.D. Program at Columbia Law School. Prior to law school, she graduated from Rutgers University summa cum laude with a bachelor's degree in English and Political Science. At Columbia, Olivia is the Editor-in-Chief of the Human Rights Law Review and the former President of the Black Law Students Association. She has pursued her interest in the criminal legal system and litigation through a summer internship at the Center for Appellate Litigation, the Community Advocacy Lab Clinic, an externship with Harlem Neighborhood Defenders, participation in the Frederick Douglass Moot Court program, and pro bono work through the Parole Advocacy Project, Spring Break Caravans, and research for professors at Columbia. She continues to cultivate this interest while helping to plan and facilitate classes with Professors Susan Sturm and Alejo Rodriguez in Breakthrough in Abolition Through Transformative Learning Exchange (BATTLE), which largely inspired her project. 
Olivia intends to use the Davis Polk Leadership Fellowship to reframe the perceptions that students at Columbia Law School and the larger community of lawyers hold about criminal lawyering and criminal defendants. This podcast aims to humanize those who have experienced incarceration. The day a person is arrested is often one of the worst days imaginable. On this day, they are held in a pen somewhere behind the courthouse, in a room full of strangers, to wait for an undetermined amount of time to meet a lawyer. This lawyer is tasked with zealously representing them and helping them to get a fair bail set, and an individual is tasked with trusting this extension of the same legal system that just put them behind bars. The lawyer must ask personal questions, make assumptions, and have enough time to represent each new client they're being assigned in arraignments. What the lawyer may neglect – and those beyond the legal sphere as well – is that each of these people, who have had this worst day, have also had a best day. 
Using storytelling as a vessel, Olivia will host a podcast in which formerly incarcerated individuals are asked to speak about their best day, their arrest day, and the human experience in between that they wish their lawyer had known before representing them. This podcast and engagement opportunities that follow will help law students, lawyers, and society to see the human side of everyone, and to remember that there's a world beyond first impressions. Olivia hopes that this podcast will contribute to the greater prison abolition movement and show that, in the words of Angela Davis, "prisons do not disappear social problems, they disappear human beings."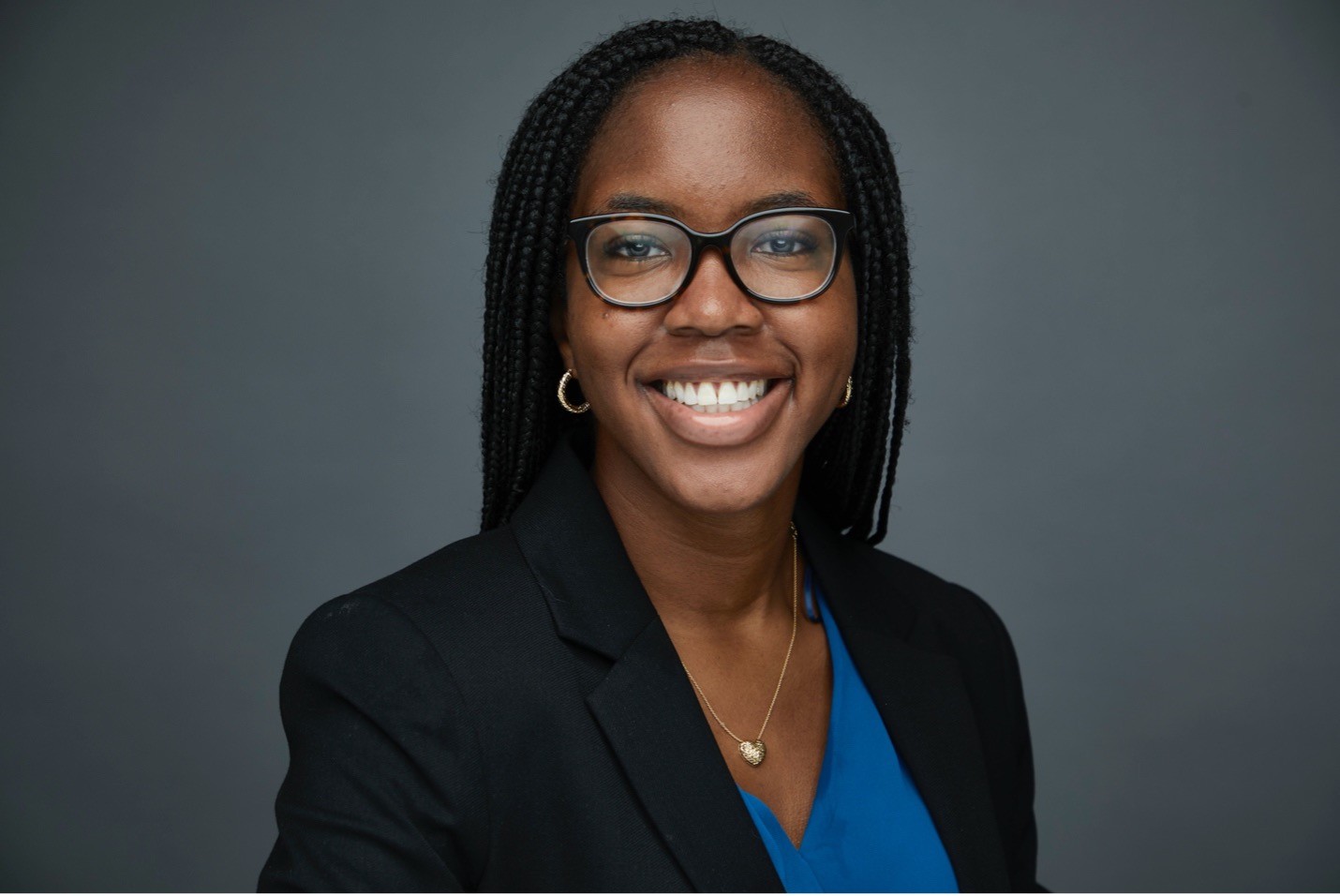 To encourage self-education about intersectionality within the criminal legal system, and community engagement amongst Columbia Law School students, Chineze plans to create a "professionalism closet." The professionalism closet is intended to provide formerly or presently incarcerated individuals with attire for job interviews, day to day work, and/or court appearances. Items will include include ties, blazers, dress shirts and blouses, dress shoes, and the like. Chineze will partner with neighborhood and community organizations that share the common goal of bridging the gap between the court and community. She, along with the Black Law Students Association's Pro Bono Committee, will communicate with neighborhood and community orgs to find out what additional materials the professionalism closet can supply. Although Chineze will amass a collection of attire for the closet, Law School students and faculty are encouraged to make donations of their own.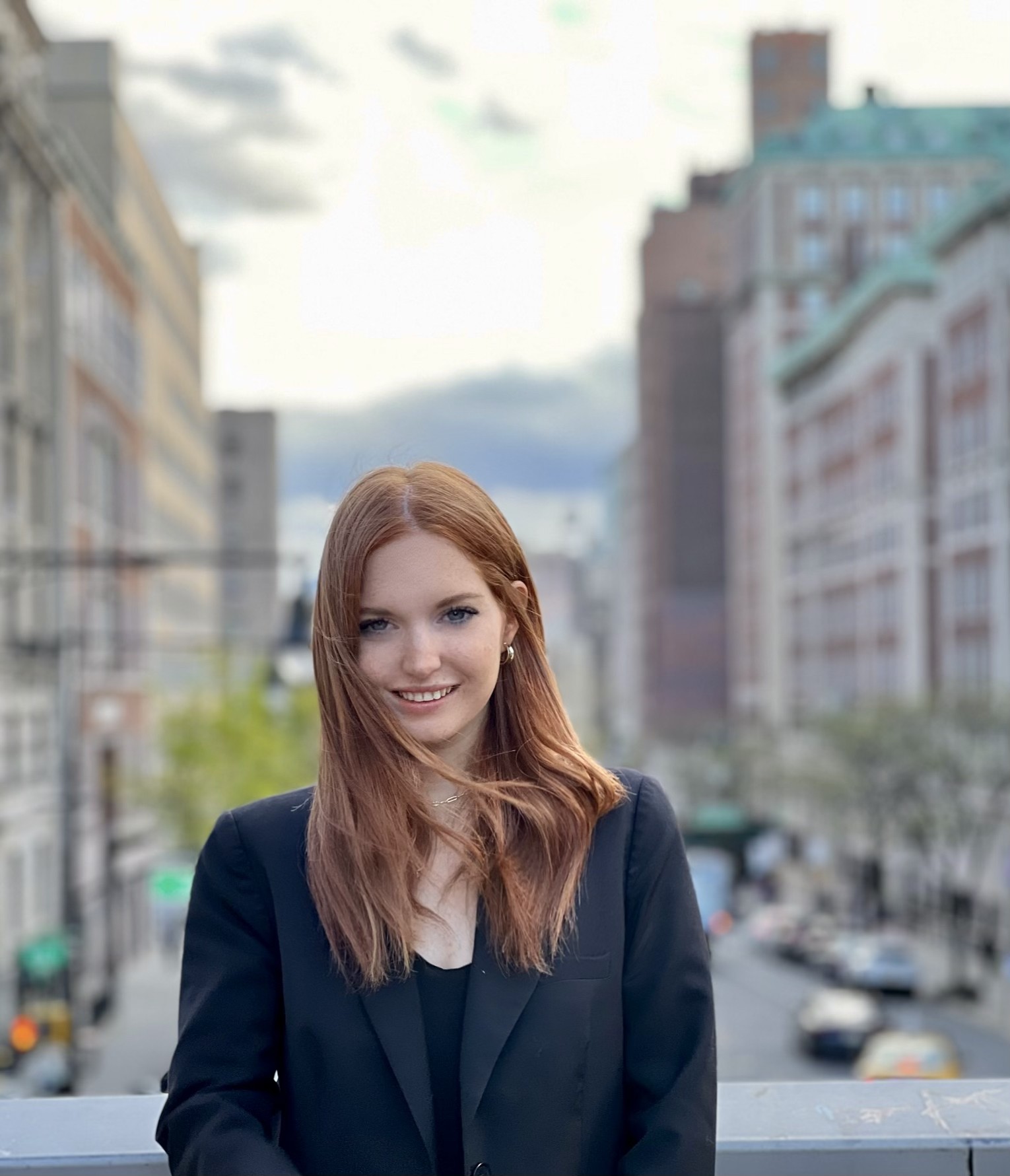 Katelin is the Program Coordinator for The Center for Constitutional Governance at Columbia Law School and is passionate about the intersection of law and education. She graduated from the University of Southern California in 2019 with a B.A. in Political Science. She then went on to earn her Masters of Nonprofit Administration at the University of Notre Dame in 2020. Before joining the Law School, Katelin worked as a special education teacher supporting students with emotional disturbances and behavior disorders. As an Innovation Grant recipient, Katelin plans to introduce programming to build and strengthen the relationships between faculty members and coordinators. She looks forward to helping create a more cohesive community at the Law School.